The El Paso Downtown Lions Club has played a continuously active role in the operation of the Sun Carnival Parade and has faithfully built and entered a float in the Parade every year since 1938, often winning top honors in the judging! Vision Screening At Schools, Healthfairs and Daycares.
Contact us to set up an Appointment Call us to judge School Science Fairs!!!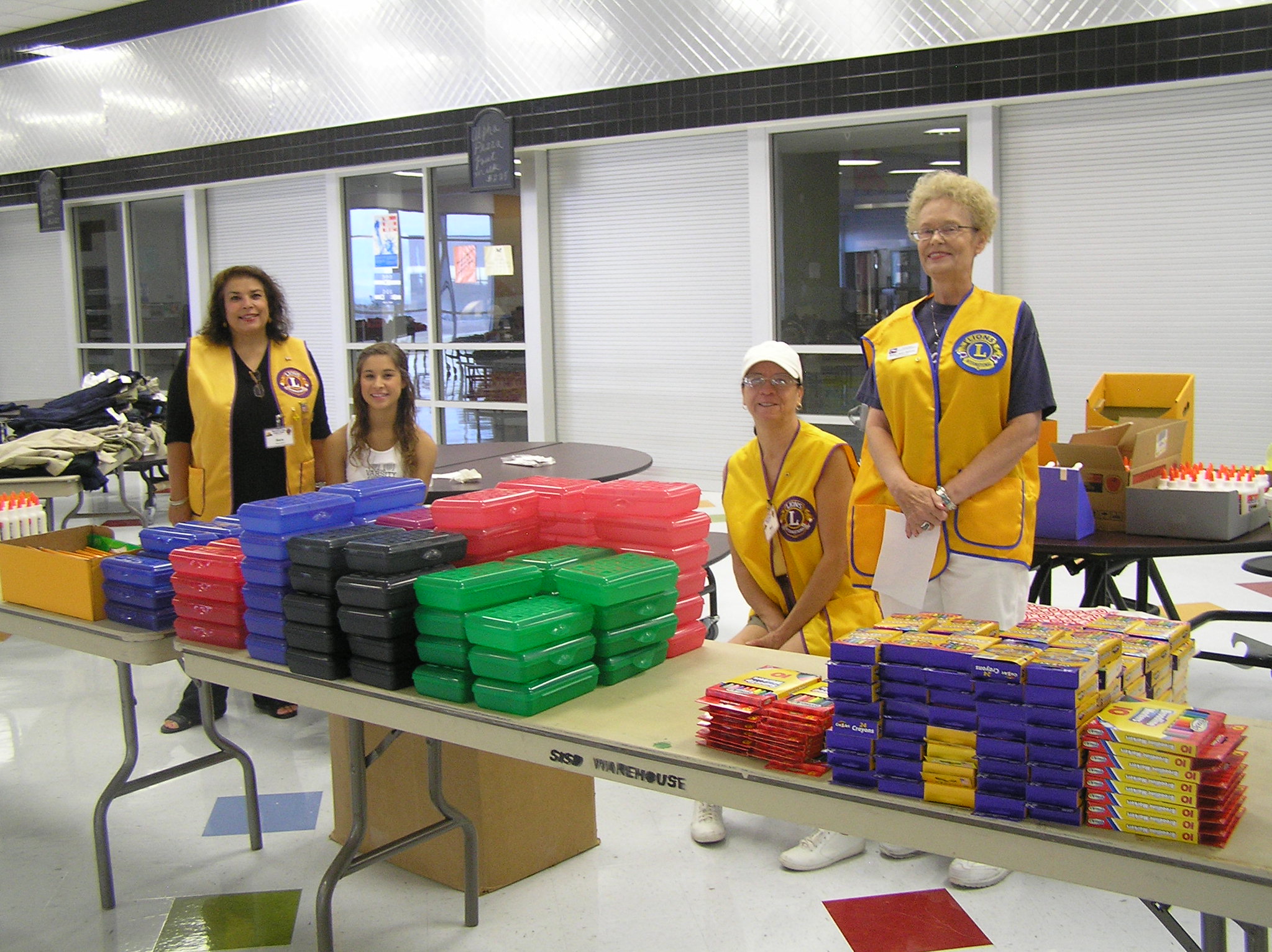 Salvation Army
Downtown Lions volunteer to ring bells every December for donations to help the Salvation Army provide Food, Shelter & Clothing
4th of July People Parade
El Paso Zoo
Downtown Lions assistance has included sponsoring or helping bring in exhibits; also paid for bringing in three Sea Lions
Leader Dog School
We donate to the Leader Dog Program who Train Seeing Eye Dogs and Recipients with their "leader dogs".
Lions Clubs International Foundation
Provides Relief in Emergencies, Disasters world wide. Grants provide both immediate assistance following natural disasters and long-term disaster relief for reconstruction efforts. Grants help preserve sight, combat disability, promote health or serve youth.
Lions World Services for the Blind
Assistance in developing Social & Work Skills for the Blind West Texas Lions Eye Health Foundation Financial assistance for eye surgeries. Click here for an application for assistance. After completing application, mail to one of the addresses at the bottom of the form.
Lions Recycle for Sight
Click here for more information.
West Texas Lions Eye Health Foundation
We provide financial assistance for eye glasses, eye exams and eye surgery. 
Vision Screening
We provide vision screening at schools and health fairs.
Hearing & Speech
We collect used Hearing Aids to be refurbished for hearing impaired, and give donations to the Speech and Hearing Center.
Miracle League of El Paso
Sponsored a baseball team of children with disabilities or special needs. Visit Miracle League
Texas Lions Camp
A Camp For Physically Challenged and Diabetic Children. Transportation is provided to the Texas Lions Camp in Kerrville for the Physically Disabled and Diabetic Children.
White Cane Day Program
Collect funds to assist the visually impaired.
Center Against Family Violence
Formerly the Shelter for Battered Women Renovated Play Ground at the Center Against Family Violence.
Youth Scholarship Contest
Provide opportunities for Junior and Seniors in High Schools to win scholarships.
Child Crisis Center of El Paso
Donated clothing, furniture and other items.
Partnered with Habitat for Humanity along with 14 other Lions Clubs in El Paso area to build a house for a family with a disabled family member. Click here to view project
Light House for the Blind (Closed)
Lions mission is to help the Blind and locally this has included financial support, equipment for vision testing and eyeglass recycling.
El Paso Vietnam Memorial Brick
Texas Lions Foundation
Assistance to Texans in Emergencies, Disasters
EP Symphony Young Peoples Concert
It's great to be an El Paso Downtown Lion!
A big thanks to our Supporters